Ways to Give
Donations – Honorary & Memorial Gifts – Planned Gifts – Investment Gifts
MAKE A DIFFERENCE TODAY!
Your contributions support ongoing improvements and key programs for the Libraries of Stevens County.  A donation to the Libraries of Stevens County Foundation helps our libraries continue to enrich lives throughout the local communities.
To donate by mail, print our Donation Form and mail it to us with your check.
Checks payable to Libraries of Stevens County Foundation may be delivered to the library or mailed to PO Box 213, Chewelah, WA 99109.
The Libraries of Stevens County Foundation qualifies as an exempt organization under IRS Section 501(c)(3). Contributions to the Foundation are tax deductible to the extent allowable by law. Tax identification number #37-1586142.
Support the Libraries of Stevens County Foundation by clicking "Donate."
Honorary & Memorial Gifts
A named contribution is a meaningful and lasting way to commemorate a person's memory, celebration, or life milestone in a way that also benefits the Libraries of Stevens County.
Your kind gift is a way of guaranteeing that access to information and excellent programs will continue for the over 1,200 people who come to the library every day. The Libraries of Stevens County Foundation supports many library programs and materials with the help of generous donors like you. We hope you will have a measure of comfort and satisfaction, knowing that you are enriching the lives of so many.
We are grateful that you would consider a gift to the Library Foundation as you face the most important moments of your lives.
Make a named donation "Named Donation"
---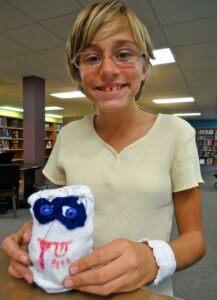 Investment Gifts

If you are planning to make a relatively substantial donation this year to the Libraries of Stevens County Foundation, look through your portfolio before you write a check. Donating appreciated securities, such as stock or mutual funds to the Foundation can be a tax-wise approach.
We encourage you to consultant with your financial planner or tax advisor who can assist you in evaluating the advantages available to you when making a donation of appreciated securities.
For instructions with stock and mutual fund contributions or for assistance, please call 509-233-9621 or via email to treasurer@loscfoundation.org
Planned Gifts
Wills/Bequests – Endowments – Trusts

Many of our most meaningful contributions to the library were made possible by bequests, or legacy gifts. When you leave a gift in your estate plan to the Library Foundation, it will help support the public library for many years and will give you the knowledge that you will help those in the future.
Help ensure a bright future for the Library and the people of Stevens County by naming the Libraries of Stevens County Foundation as a beneficiary in your will, life insurance policy or other estate plan. Your financial planner, tax or estate planning professional can explain the options including ways to make a gift while receiving some tax benefits or even providing you with income during your lifetime.
To ensure that your gift reverts to the Libraries of Stevens County Foundation, we suggest the following wording in your will or trust documents:
"I devise to (or upon the Dissolution of this Trust) (Or make as Beneficiary) The Libraries of Stevens County Foundation, an Washington non-profit corporation, the sum of $_ (or the _% of the Estate) (or all the rest, residue and remainder of my Estate or Trust) to be used for carrying out its missions."

---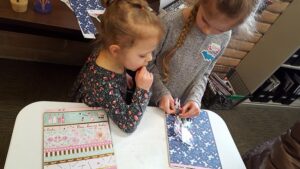 Foundation Initiatives

With many new challenges in our community, the Foundation has sought partnerships to enhance library services that increase access to and engagement with our libraries.
Sponsorships/Partnerships: Provide your company with positive exposure associated with library programs. Give us a call at 509-233-9621

Matching Gifts

Double your impact when your employer matches your donation. Contact your employer to see if you can take advantage of a great way to give.

Imagination Library of Stevens County
Founded by Dolly Parton and funded 100% locally, the Imagination Library of Stevens County is by our community and for our community, providing free books to children 0-5 in Stevens County. Donate to Imagination Library "here."

AmazonSmile
Shop online at AmazonSmile and a percentage of your purchase will be donated to us.
---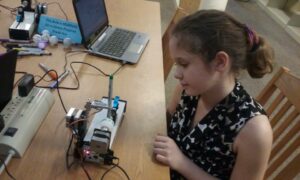 In Addition
In addition to donating one-time or recurring gifts, you can also give gifts in a variety of other ways. Please let us know if you have any questions. We are happy to talk with you about donating in a way that fits your needs. Please call 509-233-9621 or via email at treasurer@loscfoundation.org
Libraries enrich lives and strengthen communities. Through private and public support, the Libraries of Stevens County Foundation envisions a vibrant public library that maximizes access to information, increases literacy and innovation, serves as a gateway to arts and culture, and provides a community gathering place.